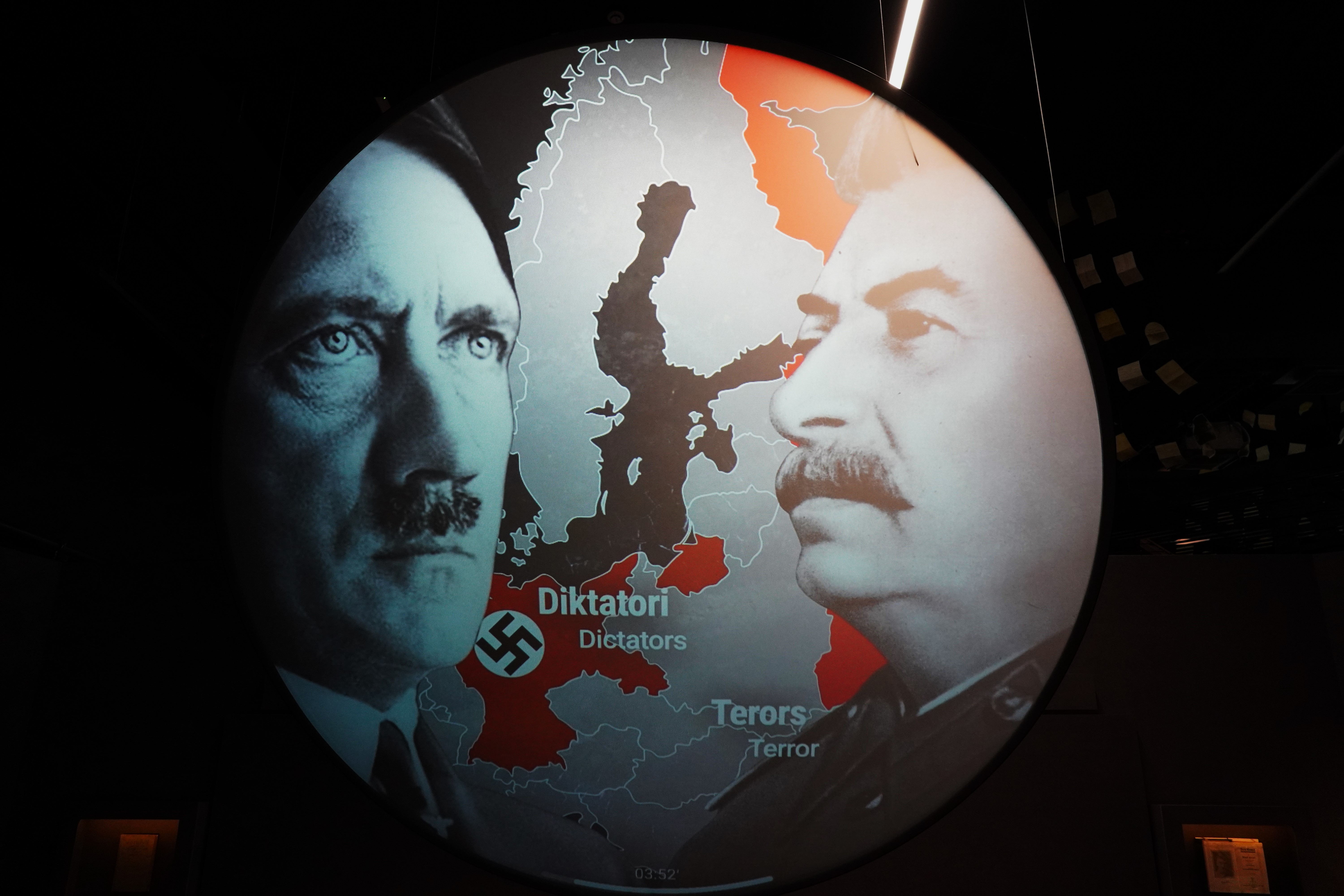 Museum of the Occupation of Latvia
The new exhibition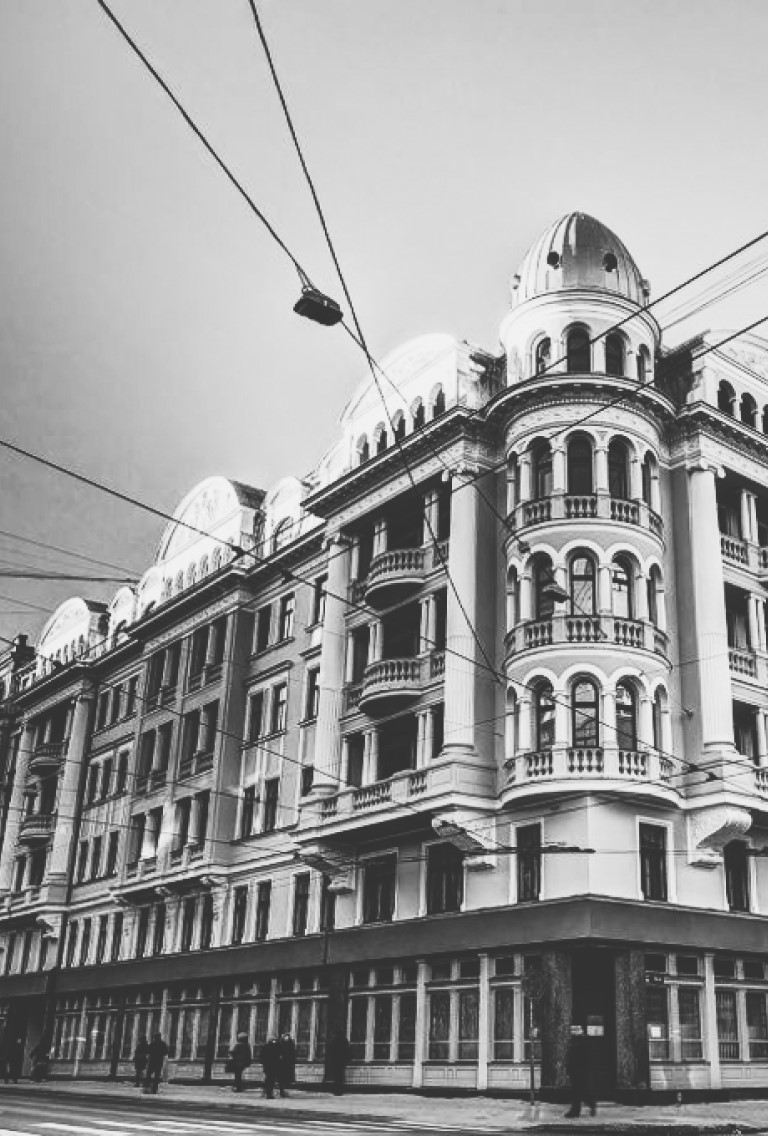 KGB building
Exhibition "KGB in Latvia"
Our mission
To remember. To commemorate. To remind.
Museum of the Occupation of Latvia
January 1,
June 23, 24,
December 24, 25, 26, 31
Closed
For children up to 7 years of age, schoolchildren, repressed persons, the disabled and their companions, employees of other Latvian museums, ICOM members, those serving in the Latvian military service, citizens of Ukraine
January 26, March 25, May 4, June 14, July 4, August 21, November 11, November 18, November 30
For schoolchildren (from 7 years old) and students
For children up to 7 years of age, repressed persons, Ukrainien citizens, paticipants of educational activities.
Audioguide (in Latvian or English)
at 11.00, 12.00, 13.00, 14.00, 15.00, 16.00
January 1,
June 23, 24,
November 18,
December 24, 25, 26, 31
Closed
For students (schoolchildren from 12 years of age)
For politically repressed persons and persons with disabilities
in Latvian: 14.00
in English: 11.00, 12.00, 13.00, 15.00 and 16.00.
Please arrive 10 minutes before the start of the tour. The guide will meet you at the far end of the large exhibition hall.
Tickets can be purchased on the bezrindas.lv platform.
The ground floor exhibition has no entrance fee.
The tours are conducted in authentic facilities and are not accessible to persons with restricted mobility.
The tours are not recommended for children under 12 years of age.
News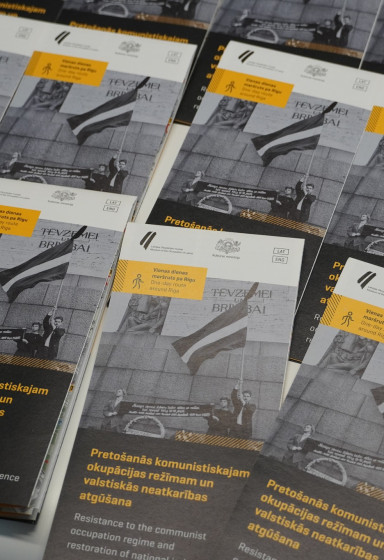 21.09.2023.
Guided tour in the old town of Rīga: "Resistance to the communist occupation regime and restoration of independence"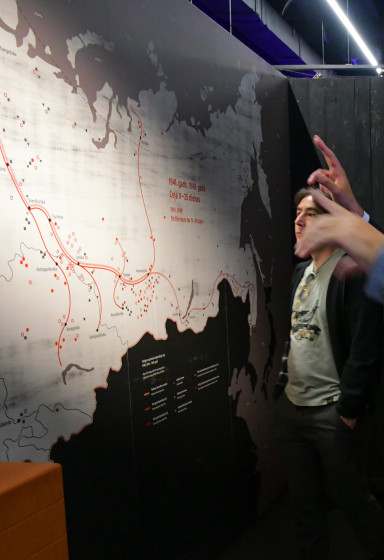 11.09.2023.
On 8 September 2023, a delegation from the Flemish region of the Kingdom of Belgium visited the Museum: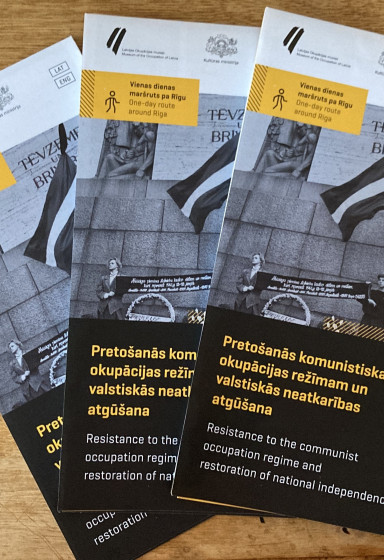 24.08.2023.
Tour map "Resistance to the Communistic Occupation Regime and the Renewal of Independence"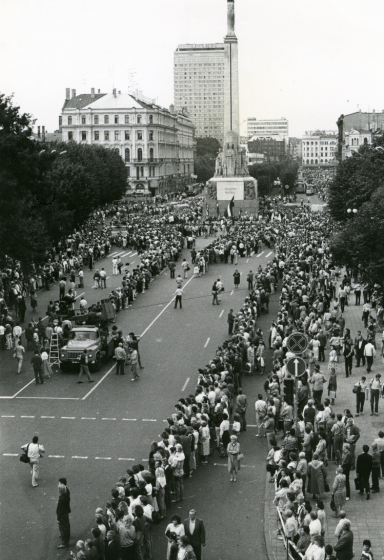 23.08.2023.
23 August - commemoration for the victims of Stalinism and Nazism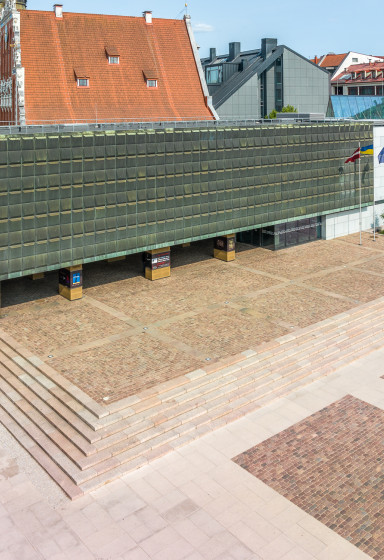 28.07.2023.
European Regional Development Fund Project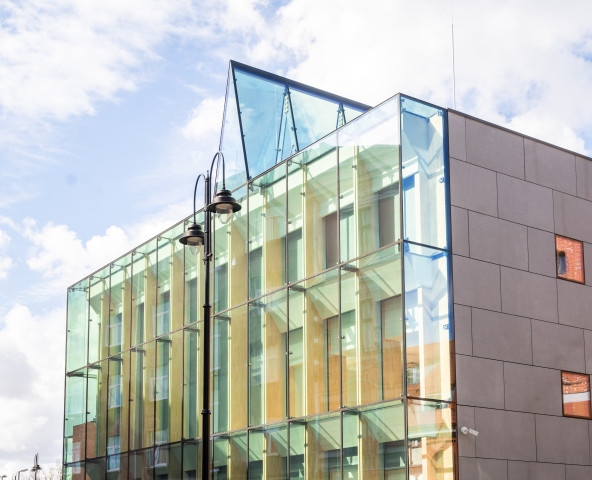 About us
Remember. Commemorate. Remind.
Donate to the Museum
Help and support